Employment Opportunity
MISSION STATEMENT
At our family-owned neighborhood restaurant we put an equal emphasis on customer service and our customers' consistent, delicious, wood fired thin crust pizza experience.
PIZZA BOCCA LUPO TEAM MEMBER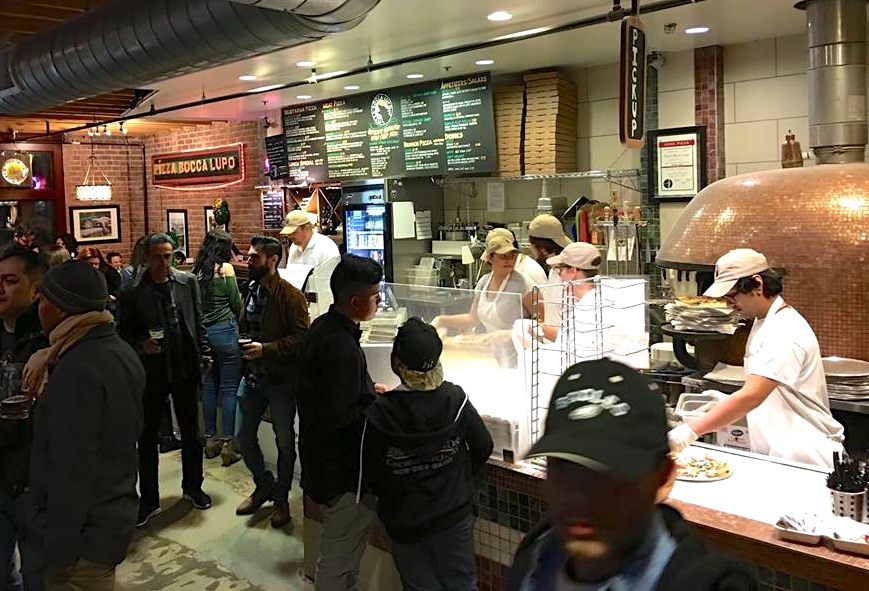 Are you ready for an exciting back- and front of the house job in a small team and vibrant atmosphere?

When our customers leave Pizza Bocca Lupo feeling welcome, cared for and have experienced a pizza of consistently high and delicious quality, we have met our top goals.

We are always looking for committed, hard working, customer- and team focused individuals, who are driven and take pride in their work.

Tasks include kitchen prep, dough stretching, pizza dough production, pizza topping, pizza handling in wood fired oven, expo, cash register, restocking, dishwashing, quality control, clean up and sanitizing in an open kitchen. Polite and pleasant interaction with inquiring customers is a very important task too.

All tasks will rotate and are important, and build upon our commitment to our mission statement.

If you have a passion for making wood fired pizza, that's a plus. But any efficient kitchen experience is appreciated.

We hope to meet you soon!


Back to the Home Page.

Back to the Menu Page.

Back to the Location Page.