Location
PIZZA BOCCA LUPO
at San Pedro Square Market
87 North San Pedro Street#133
San José, Ca 95110
Temporary Hours of Operation:
Monday - Thursday:
11am - 8:45pm

Friday-Saturday:
11am - 9:45pm

Sunday:
11am - 8:15pm
Order Online/Pick Up
In addition to taking your pizza home after pick up, you can enjoy it onsite too if seats are available!

Factor in your travel time to get to Pizza Bocca Lupo once you place your online order.

If you cannot make it to the restaurant within 15 minutes, you can manually select at what time you want your pizza to be ready for pick up.



Al Fresco Dining
San Pedro Square Market's ample outdoor spaces are open for outdoor dining! Limited capacity, but under the Californian sun!

We can only serve you your wine bottle with plastic cups. This is due to current times. We hope to move to wine glasses soon.

Order your pizza and drinks online, or on our self-serve kiosk system outside. You will receive a text message when your items are ready for pick up.
Pizza Pick Up Location
Enter through the outdoor plaza's gate. Find our pizza pick up location on your GPS at 180 West St. John Street, San José, Ca.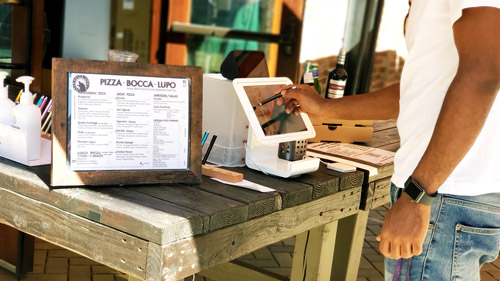 Walk over to the bartenders at the roll-up doors. They will announce on our internal intercom that you are waiting for us. We will send a Pizza Bocca Lupo team member over as soon as possible to hand you your drinks and artisan pizzas.
Parking
Parking, including parking in the San Pedro Square parking garage across the street is currently free. Please check with the City of San José for updates on this current policy.

Parking on San Pedro Square Market's loading dock is prohibited.

Find bike racks or a Bike Share Station near the West St. John - North San Pedro Street intersection.
to Pizza Bocca Lupo at San Pedro Square Market.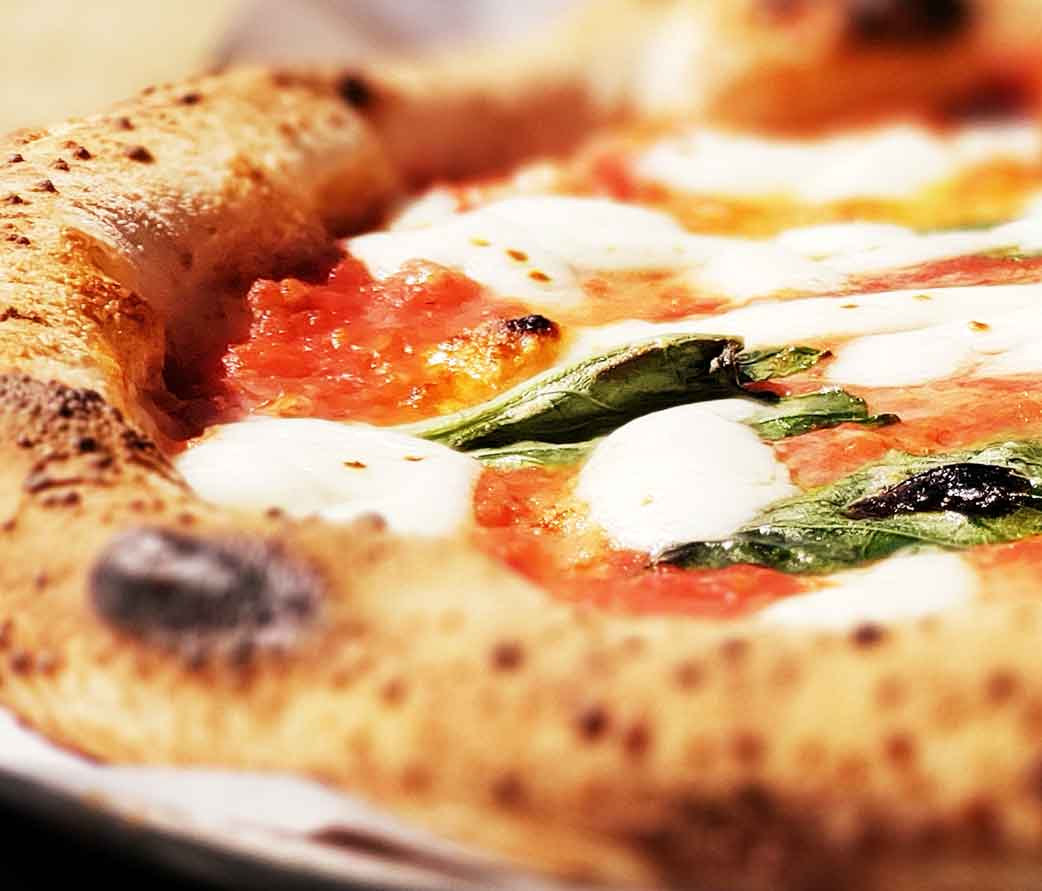 Margherita Pizza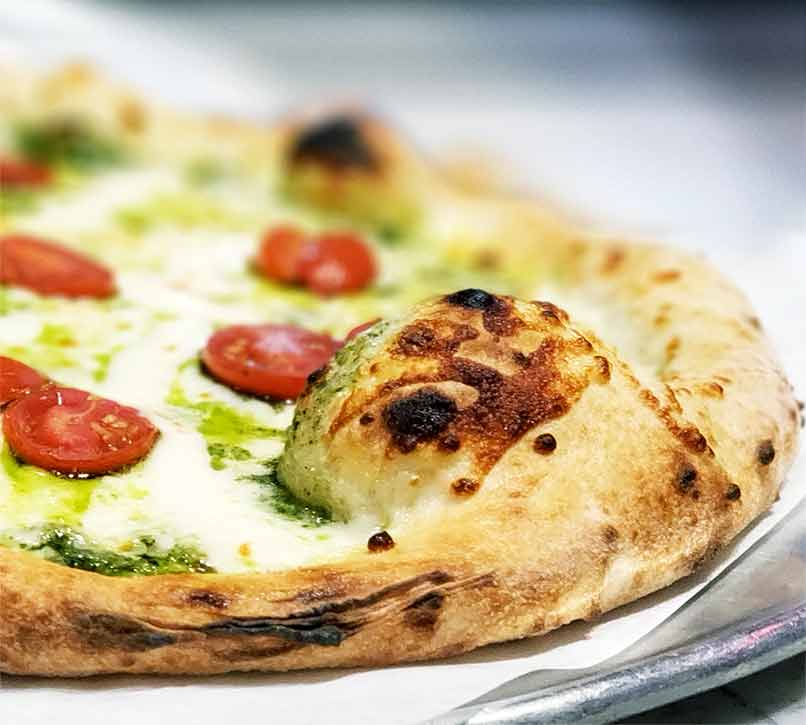 Pesto Pizza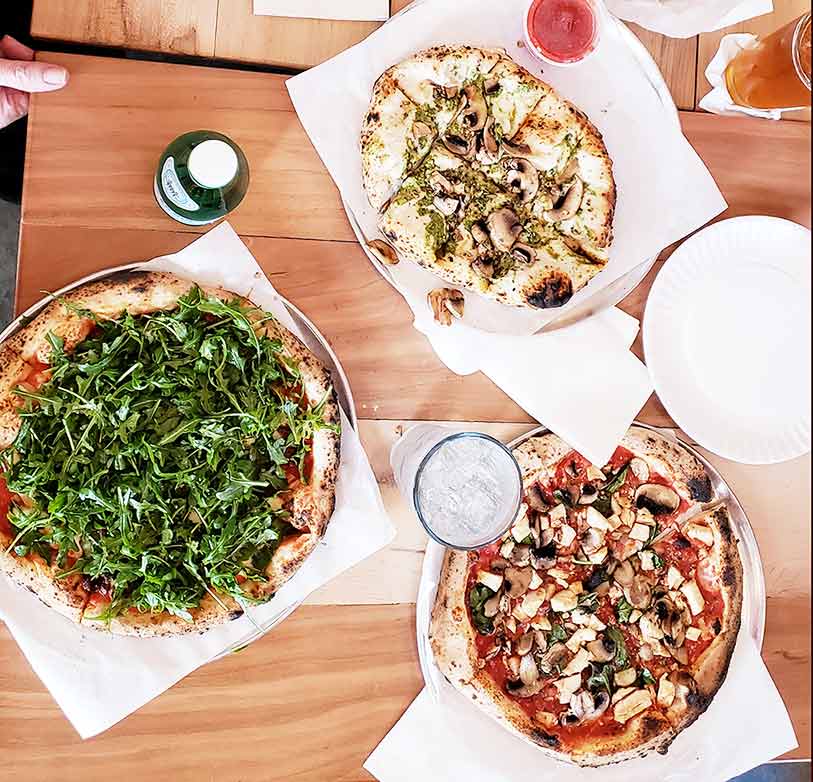 Pizza Party!
Back to the Home Page.

Back to the Menu Page.