In-person ordering is now available! We can finally, socially distant, meet each other face-to-face again! And you can still consume your drinks and artisan pizza on San Pedro Square Market's beautiful and historic indoor plaza, if seats are available!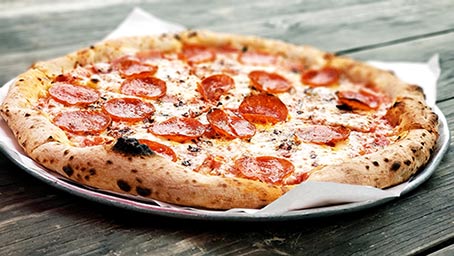 Pepperoni Pizza
Wear a face covering, keep a minimum of 6 feet distance from other customers at all times, and enter through the main entrance on San Pedro Street. Exit through the indoor plaza's gate door.

If you are sick, or feel the slightest symptoms of an illness, don't enter. Please order delivery instead - deliveries over $50 are currently free of delivery charge, if you order through this link.

As you have noticed the past nearly two months, SPSM strictly enforces the Social Distancing Protocol for your and our health and safety.

Per health authorities' guidelines, SPSM staff will check your temperature upon SPSM entry.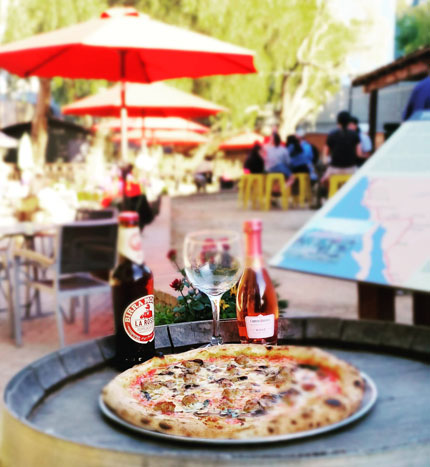 Joe's Special Pizza with Birra La Rossa and Rosé
SPSM staff has performed this check on employees since SPSM opened back up mid-May for takeout and delivery.

Please visit our Location page for more information, as we are all transitioning into this new phase.